Safeguard Your Belongings  By Locksmith Santa Monica
People have homes, cars, lockers, and other things which are necessary to be secured. All these things require locks so that it can be protected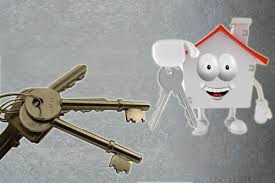 and kept safe. In this situation we have to call locksmith. It is nice to have an emergency locksmith who can come any time whenever one requires. It has also become easy for us to get the work done quickly and at cheaper rate as they are available 24-hours.
Whenever you think about the protection measures that should be taken to protect your home or vehicles, you should call a locksmith to replace the worn out locks.  There are various kinds of locks available in the market of different techniques for example 'Transponder chip keys', which sends the signal to the transmitter at the back side of your auto's steering wheel.
If that signal is received by that transmitter then your vehicle will open and if it is not detected by your vehicle then it will remain closed. This will provide safety to your vehicle as it removes the risk of your vehicle getting stolen.
A lot of locksmiths are even professionals who deal in installing closed circuit television, electronic keypads, keyless and entrance alarm system devices etc. They are specially trained for this purpose and make sure that even a mosquito does not cross the barrier set by them. In case you already have installed these surveillance devices then make sure that they are up to date as thieves have become much professional in their work.
Locksmith Santa Monica (310) 409-2554