How To Pick A Locksmith By Locksmith Santa Monica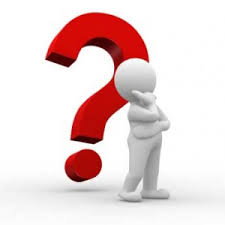 When choosing a locksmith it's important to know what to look for. Whether you want to upgrade the security of your home or business, or require urgent out-of-hours assistance, remember that you will be giving a stranger access to your property so it's imperative he or she can be trusted and is properly qualified to carry out the work. More often than not, the time when people are most likely to need a locksmith is in an emergency e.g. following a burglary or because they are locked out – all stressful situations that can leave a person feeling vulnerable and impair good judgement. Therefore it's necessary to keep a cool head in order to find a reputable professional who can deliver competent service in a timely fashion and at a competitive price.
Key Points To Consider
What are your security needs?
Jot down your requirements before contacting a locksmith. It will be useful if you can be as descriptive as possible, making sure you are clear about your expectations and the time frame during which you need the work to be carried out.
Which services does the locksmith offer?
Is the company geared towards larger businesses or individual homeowners? Do they offer an automotive locksmith service? Are you likely to use the services they offer? Are there any special rates available e.g. for senior citizens?
Does the locksmith offer an emergency service?
If yes, is the service available 24 hours a day, seven days a week? Does the emergency call-out include the cost of any parts/labor? Check your home or car insurance policy to see if you are covered for all or a percentage of the call-out charges.
Is there a price list detailing the cost of their emergency call-out charges?
Depending on the circumstances, you can then determine whether it might be more cost-effective to wait before calling out a locksmith rather than be charged at more expensive out-of-hours rates.
Will the locksmith provide an estimate free of charge before starting the work?
At best a reluctance to do so suggests the locksmith may be inexperienced and therefore unable to gauge the complexity of the job or the cost of materials involved. At worst, he or she may be out to rip you off!
Does the locksmith have a good reputation?
Many will include customer testimonials on their web sites but if not, ask friends, family and neighbours for their recommendations. As in so many areas of life, satisfied customers and word-of-mouth advertising goes a long way.
Is the locksmith bonded and insured?
In the event of accidental damage to your property during the service, this ensures the cost of any necessary remedial work will be covered by the locksmith.
If circumstances allow, it's advisable to obtain at least three estimates before allowing a locksmith to carry out any work. Prices can vary considerably, and the most expensive quotation does not necessarily guarantee the best results.
NB Guard against companies that falsely claim to be local by asking for the business's street address.
Nine states namely Alabama, California, Illinois, Louisiana, New Jersey, North Carolina, Oklahoma, Tennessee and Texas require a locksmith to have a valid license; if they don't this should act as a warning. Additionally, you can check with your state Attorney General (http://www.naag.org) or local Better Business Bureau (http://www.bbb.org) for possible unresolved complaints from unhappy customers.
On arrival, a reputable locksmith will always ask for your ID and authorization to begin work in addition to presenting his or her credentials for you to inspect. However, if for any reason you feel uncomfortable, it is your right to refuse service.
Locksmith Santa Monica (310) 409-2554