Whilst many of us will be familiar only with the traditional lock which is used to secure our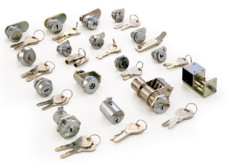 homes, garages, and properties, there are in fact a huge number of locks – all of which operate in different ways – which have been developed over the years by the locksmith industry.
And this article, we will take a look at these types of locks, so that you can see to some extent the diversity in the locksmith industry.
Mechanical Versus Electromagnetically
The umbrella categories for locks are mechanical and electromechanical. Every physical lock which is in existence these days that's into one of these two categories.
A mechanical lock is one which requires no external electricity to operate. Here, the mechanism inside the lock itself is responsible for keeping a device closed. The only way to open it is to use a key that is matched with a particular device.
Anyone who does not have the secondary item will be unable to open whatever the lock is protecting.
On the other hand, electromechanical locks require electricity in order to provide protection for what is on the other side of the door. Whilst a key is still required, the method by which the unlocking process takes place is electronic.
These days, many commercial buildings and places requiring sophisticated protection use electromechanical versions of locks, because they are able to be monitored, and they are a more flexible solution especially in business.
More types of Lock:
Locks are probably the best and most basic security item to start with. Although there are many types of locks, here are some most used type of locks and their application areas.
Padlocks
Padlocks are not permanently connected to anything and are the only type of lock that are portable and unattached. Padlocks comes in different sizes. There are two types of padlocks – keyed and combination.
Deadbolts are generally installed on external doors to residential homes and have a few more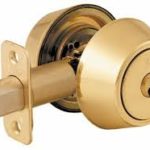 alternatives to consider than padlocks. Deadbolts utilize a rotating cylinder that drives a bolt into the door frame that cannot be retracted until the locking cylinder is once again rotated.
Knob locks are commonly installed in residential settings on exterior doors in addition to deadbolts, and are sometimes used as the primary source of security for doors. They are very prone to lock picking and shimming.
Rim cylinders and mortise cylinders are actually two different types of locks that share many similarities. These hybrid locks are frequently found on commercial doors, glass entry doors, or in an apartment setting.
Key In Knob (KIK) Cylinders
The Key in Knob cylinder is generally found at the heart of most knobs, levers, lower, some sliding glass doors and cost deadbolts. A KIK cylinder is generally hidden inside of the lock with only the circular face of the lock being visible.
Euro profile cylinders are most commonly found in locking devices and residential homes in Europe and other parts of the world. These type of locks are also used in North America in some sliding glass door locks and room dividing doors.
These type of locks are usually found on the inner doors of commercial buildings. They are extremely easy to open than knob locks and perfect in a commercial environment and handicap accessible areas as they have a large push down style handle rather than a knob that one must grasp and turn.
Wall mounted locks are locks that are actually mounted in the wall. The most common type of wall mounted lock are found in many larger businesses as an emergency access to the buildings keys.
Cam locks is a type of lock used in a variety of applications but are commonly used in filing cabinets, mailboxes, and other low-level security appliances. They come in several different lengths and utilize a small flat metal tailpiece called a "cam" to interface with another locking mechanism. They can rotate either clockwise or counter clockwise.
Interchangeable Core (IC) Cylinders
These types of locks are used in universities, other institutions and big businesses. They can be changed easily, as the core can be replaced without having to disassemble the lock.
These types of locks are predominantly found on desks, filing cabinets, even sliding glass doors. There are two major types of furniture locks: the bolt style and the push button style.
The jimmy proof deadbolt type of lock is a variation on the standard deadbolt that is mounted on the surface of the door and usually found in apartments and on double doors
T-handle locks is also called vending locks because they are most often used on vending machines and ATMs.
These locks are for high security purpose. Electronic locks provide you complete security and safety. The electronic locks are suitable for both commercial and residential use.
Rim latch locks are unique in that they can be designed to auto lock when the door shuts and are found in many newer apartment complexes. They have a rim latch on one side of the door and a latch lock mounted on the surface of the other side
These type of locks are made up of strong magnet. They have many advanced features and give you a complete security and safety. They come in various models and are used all over the world.