The benefits of an emergency locksmith service by Locksmith Santa Monica
Locksmith services can include ignition key replacement, open trunk, unlock door services, emergency locksmith services and more…
Getting caught out with a lock & key problem can happen to anybody, and usually does happen at the worst time possible.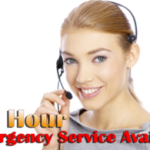 This is why it is important to have the number of a qualified emergency locksmith service available to you.
You may need lock picking for a lost key in the middle of the night, require a security lock for your commercial property because it has been broken into, need a key replacement for your ignition key or simply need a locksmith to open truck for you and fetch your car keys from inside.
An emergency locksmith will be able to do all of this for you, at any time of night and should be able to come to your location.
Getting stuck without a key in the middle of the night while it's raining can make you feel pretty desperate, but that doesn't mean you need to use the first locksmith service you come across regardless of their workmanship and skills.
Getting ripped off by a crocked locksmith service can really be the icing on the cake of an already frustrating situation.
It is worthwhile to do a little bit of homework and find a reputable emergency locksmith service before you get stuck at three in the morning without your car keys. You can ask a friend or relative if they have used a locksmith service in the past that they would recommend.
By taking these steps you will save yourself further disappointment and frustration when you do need to use the services of an emergency locksmith.
Locksmith Santa Monica (310) 409-2554