A professional locksmith wanted! By Locksmith Santa Monica
An uncomfortable and disturbing situation can arise when you have lost your briefcase which contains in it your house keys, personal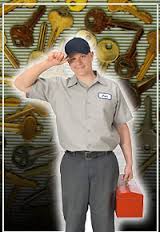 documents and artifacts. It might even be difficult to fall asleep knowing that these precious possessions are being held in some stranger's hands.
Moreover, the house key got stuck in the key hole and the key of the safe deposit box with grandma's jewelry is missing.
Now that you have defined which professional handyman you need to call, the question of which specific locksmith do you order to your home arises? Many locksmiths can be found online through internet websites as well as in the yellow pages. Therefore since there is a large Varity of locksmiths to choose from, how do you know that you are receiving the best man for the work?
Emergency tips:
Most emergency calls that the locksmith receives, is from people that got locked out of their home (even in the middle of the night!). for a certified locksmith picking the lock should not be a major job, therefore any reliable local locksmith you take should be able to handle the work.
Where as in a situation that the key broke in the key hole, and there might be light damage to the door, make sure the locksmith you intend to hire is savvy with the locksmith work and that he is a professional locksmith equipped to dealing with emergency situations 24 hours a day.
Several tips which will help you select the correct locksmith:
1. Ask the local locksmith to present to you documentation that can help prove that he is indeed a certified locksmith.
2. Because the locksmith is going to break into your home, observe that the locksmith asks you to show him your identity as the owner of the alleged house.
3. The local locksmith works 24 hours a day, which can indicate that he is a professional locksmith ready at all times for emergency calls.