FAQ By Locksmith Santa Monica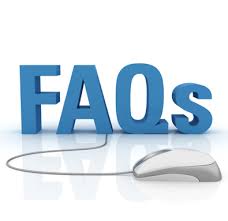 Question: What is a locksmith?
Answer: A locksmith is a security specialist. A locksmith must be competent in conventional, high security, and car locksmith securities. Locksmithing is an ever-changing industry and conscientious locksmith is always updating their knowledge, to be on par with innovative technology. Just as the technology itself innovates and progresses so do our locksmiths with their skills and knowledge of the security industry. Anything that is operated by a key falls in the realm of locksmithing and there is nothing we are not familiar with. The public should learn to require ID from those people who are hired to perform locksmith work for them. By requiring proof of identity, the public will help the industry regulate the validity and competence of those who work in this public trust, ensuring reliability and quality service.
When Do You Need a Locksmith?
Question: When do you need a locksmith?
Answer: Any time you need service, maintenance, repair, or replacement of a locking device whether it's for your home or vehicle, you need the expertise of a qualified locksmith.  While many professional locksmiths limit themselves to a specialty, our locksmiths are well-rounded in each and every aspect of the locksmith industry. Whether car, boat, home, auto, business, or institution, our registered and licensed locksmiths are best suited to handle all of your security issues.
Who's the Authority On Security?
Question: Advice on security. Who's authority?
Answer: When determining the best approach to your specific security it is best to contact one of our locksmiths to come out and determine the ideal security system. Our locksmiths have seen every scenario there is to see after 15 years of service and are the best option to create a tailored security system specifically for your home or business. A survey of your premises will allow our professional locksmiths to see what must be replaced or supplemented to provide maximum personal and property protection. Locksmiths know what different types and brands of locks are compatible with certain settings among homes and businesses. As a result, they may combine varying quality hardware to save money while providing security for the given setting. Our locksmiths are security hardware specialists, and whether you are planning or improving your security scenario a professional locksmith such as ours is an obvious call to make.
24 Hour Service?
Question: 24-Hour Service?
Answer: Our locksmith service offers absolute 24/7 service. Usually, locksmiths work long hours, averaging ten hours a day, six days a week. Off time for a locksmith is the same as off time for anyone, throughout the years customers have demanded a more convenient after hour service primarily for lockouts, this has led to our 24/7 mobile service. We choose to provide this type of service to our customers because we know how unfortunate being locked out in the dead of night can be, for no extra charge we provide a reliable service you can literally, always count on. Our 24/7 service is the heart of our business and we pride ourselves on our reliability so do not hesitate to give us a call during the dead of night, we will always be available to help.
What Is the Original Key?
Question: What is an original key?
Answer: An original key is a key produced for a specific lock from the manufacturer. These keys are tailored to a manufacturer's specifications with very little tolerance. Original keys are the keys that usually come with the lock, being the most specifically designed for the lock at a manufacturer's level. These keys can be used day to day just fine, but should ideally be left as a reserve and used to create copies. Chances for good duplicates are greatly enhanced when produced from original keys. In the event that an original key is lost, a qualified locksmith can produce a new key that meets the manufacturer's specifications. It is always a good idea to set aside original keys and use them for duplicates, however, if an original key is lost, a skilled locksmith can create a new key as close as the original key.
What Is a Duplicate Key?
Question: What is a duplicate key?
Answer: Locks come with an original set of keys, so usually when someone buys a lock and one key isn't enough, it is normal to get keys duplicated. Duplicated keys work like the original and work for the lock just as the original would however, duplication is not a perfect process and is only as good as the machinery that produces it. Duplicating machines are produced having different precision, and a manufacturers original will usually be cut the most precisely. Usually, the professional locksmith has the most precise equipment and the skill to maintain it in that condition. This means that given the training and the equipment of a professional locksmith, you are likely to receive the best duplicate possible. Occasionally, for whatever reason, a duplicate doesn't work. The trained locksmith is capable of diagnosing the problem, usually being able to fix it. Failing this, an original key can be made, from the lock itself.
Master keying, When Is It Practical?
Question: Master keying, when is it practical? Practicality vs. Convenience
Answer: Master keying is practical for businesses when there is needed selective access to certain factions of the facility.  A small apartment or house owner that master key their property should be aware that if a key were to be lost, each lock is to be completely re-keyed, with convenience comes consequence, so if you're getting your home master keyed make sure you're careful with your master key. Good management of a key box ensures access to any of the units with relatively little inconvenience. Master key systems can be expensive and hard to maintain if the responsible party fails to keep accurate records of locations and changes. It is more expensive to re-master a lock than to simply rekey. Master keys are made usually for big facilities with many rooms and sections, hotels for example, where many people need different access to different things. Consulting your local professional will help you determine if your situation warrants a master key system. If you decide to install a system your locksmith can design and implement one to especially suit your operation. Call our locksmiths to get the best possible security fit for your home/business.
Car Opening, Who Should Do It?
Question: Car opening: Who should you trust to do it? Why?
Answer: Do not take automotive lockouts into your own hands. No contest, only qualified locksmiths should have the authority to possess and use car opening devices. Taxi drivers, Tow Truck Drivers, and Police have very little, or no formal training in automotive locks or techniques for opening them. Don't entrust your vehicle to someone else that could make the problem worse and cost you damage and money to your vehicle. Our qualified locksmiths are the absolute best option. Because of their skill level and specialized tools, the opening of your vehicle will be safe and quicker than at the hands of amateurs. Additionally, because of their superior training and technique, they can guarantee no harm will come to your vehicle. With any lock or key issue regarding your vehicle always call a professional locksmith!
Car Dealer or Locksmith?
Question: Automotive lock problems: Car Dealer or Locksmith?
Answer:  No one is more qualified than a trained locksmith to service your automotive needs. High security and electronics are becoming the norm in automotive systems and there is a trend toward specialization in the industry, locksmiths are often recommended for automotive lock work from dealers, insurance, and tow companies themselves. If you take your car to a dealer for lock work, the likelihood is that it will be sent out to the local automotive locksmith. Consequently, you will probably save time and money by dealing with a certified locksmith directly, instead of getting your car towed, you can call our 24/7 mobile service locksmith to service your vehicle on the spot and save money.
Do Locksmiths Work On Motorcycles?
Question: Do locksmiths work on motorcycles?
Answer: Yes. Much like cars we work on motorcycles the same as we would any automotive. If you have a motorcycle and lose your key, our locksmiths can take care of you, don't hesitate to call. In addition, many motorcycles have saddlebags and lockable compartments in fairings that sometimes require service. If you are experiencing difficulties with any of these, call a locksmith to service it and make sure the only the highest quality of work is done on your automotive. Many times there are code numbers stamped right on the locks that enable your locksmith to produce a key without removing the lock.
Are Locks Too Expensive?
Question: Are locks too expensive?
Answer: Locks are the main protection system of your valuable belongings, they are not something you should try and cut costs on. Your personal safety and all your worldly wealth is the security system and locks you choose to set forward.  Calling a locksmith to set up a security system for your home or business will allow you to get the most potential security out of your property, a locksmith will create a specific security system tailored to your property at an efficient price. This is just another reason why the advice of a qualified professional locksmith is so beneficial. They can provide you with the most cost-effective security available.
Locks, How Many, and What Kind?
Question: Locks: How many and what kind?
Answer: If you're just moving into a property, want to install some new locks, or just change your old locks you're probably wondering what's the best way to go for your money. When it comes to the security of your home you should look to a professional to recommend the best possible fit for your home and situation. Sliding windows and patio doors present unique security difficulties, look to a locksmith to steer you in the right direction. It depends on how such things are installed and operate as to how they are secured. Only a qualified locksmith would know the best possible setup for your windows or sliding doors. Even padlocks can be made to work on the same key as your house. Your locksmith can work with you to provide the most economic and cost-effective system.
Locks or Alarms?
Question: Locks or Alarms?
Answer: Alarm companies often advertise their products against locks, claiming a lock is no match for a determined thug. However, locks are the only thing standing between your belongings and criminals, with the right lock and set up the defense can be immense, and keep numerous thieves out. Quality hardware, installed properly, can withstand some very stiff abuse. A professional locksmith should be consulted when making a security plan so that each opening to be secured receives individual attention, and ensure the best potential security defense. Alarm systems do nothing to prevent a thief from breaking in, they simply alarm the police about the house has been broken into. Good hardware, installed well can deter or prevent would-be thieves. The best-case scenario would be to have the protection of good hardware and a good warning system in an alarm. Again, consultation with a competent locksmith will determine what is best for your property, get a tailored security system for your property today from professionals.
Purchasing a Safe?
Question: Purchasing a safe. Home Center or Locksmith?
Answer: If you are thinking about buying a safe, chances are you have some things very valuable to you that you want to be kept safe and sound, and when buying a safe there are countless routes to take. This being said, it is best to contact a professional locksmith to steer you in the right direction to protect your belongings as efficiently as possible. Home centers, office supply stores, and hardware stores almost exclusively sell an inferior imported product that does little more than provide fire protection. Locksmiths have the products of many manufacturers at their disposal. Suggestions for fire, burglary, fire, and burglary, or media (computer disk and magnetic tape records) protection can best be made by a professional locksmith. Safes are sold in many different styles: freestanding, floor, wall, and many different quality grades. Our locksmiths will provide you with the absolute best fit for your specific situation.
Are Safes Waterproof?
Question: Are safes waterproof?
Answer: Safes are manufactured for two purposes. They are made to safeguard against loss by fire and to prevent the theft of valuables. When a safe is involved in a fire, its design allows so the pressure that would normally build inside unto the items is released through the edges of the doors of the safe, avoiding explosion. If provisions were made to protect against water it would involve a vent tailored to the safe to allow water to be released as well. These are specific features that you should consult about with a locksmith if you desire to have them in your safe.
Combination Safes?
Question: Safes: Fire, Burglary, Media, Combination?
Answer: As crime progresses so does the equipment we use to prevent it. Many safes have gone from simple fire protection to specialized theft and burglary protection. Some of these are even more so specialized in the safekeeping of data files and other types of materials. The cost of these safes generally approaches double what a fire-safe would cost. Depending on your needs, a qualified locksmith can probably save you expense by suggesting storage in a low-security container that is designed specifically for storing media materials. There are so many varieties in safes and safe ratings, that consulting a locksmith would provide a professional opinion to your specific case. Safes are generally a major investment and you should get a professional opinion to back your investment and make it worthwhile.
Locksmith Santa Monica (310) 409-2554